The IT consulting industry is not known for their huge events- well, unless you're Google or Microsoft. But the average IT consultant doesn't usually host client-facing events celebrating software releases or company milestones – but they should.
Even in our hometown, I'm happy to see more IT consultants becoming involved with events like the TechFrederick Games or Hack Frederick that bring the Frederick tech community together. Still, these events focus on bringing together the Frederick tech community. Yet there's a noticeable lack of client-focused events in the IT consulting industry.
I would argue that event marketing for IT consultants is a great way to bring IT companies and their clients together for a reason other than a busted computer or software training. You may be surprised at all the different ways event marketing can benefit IT consultants.
1. Humanize The Industry
When most people think IT consulting, the first thing that comes to mind may be the British sitcom "The IT Crowd." The STEM field at large gets an unfair and bad rap in terms of social skills. This could be because IT consultants spend a large part of their day working with hardware or software and not necessarily interacting with other humans. An event is your chance to humanize your industry. Don't let your clients think of your name as just synonymous with that computer issue they had last week. Let your clients get to know you as a fellow human being. Put a face to your name instead of just a computer screen.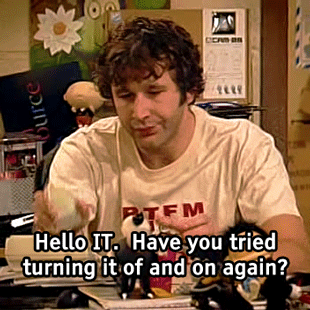 2. Go Beyond the Jargon
IT consultants are often called upon just when things go wrong. Event marketing gives you a chance to connect with your clients beyond the jargon and situations of your everyday interactions. Computers can be hard to empathize with. Now's the time to talk to your client about their work, their interests, their hobbies.
Maybe last time you serviced their computer, you noticed that the office was undergoing some renovations. Ask them about it at the event. Little things like this show your clients that you care. You're interested in more than just the money they pay you to keep their IT networks running. You want their companies to do well.
Think of relationship building at an event as similar to dating. You've fixed their computers and they know you can do your job well. But now's the time to build a relationship with your clients on a deeper level. Get to know them, know how their life is going, and show that you're interested in them.
3. Take the Time to Build Trust
Events are great for trust building. Event marketing combines putting a human face to IT, showcasing company values, and connecting with your clients to build trust. A good event should leave your clients feeling like they're working with a quality IT consulting company that puts them first.
Building trust doesn't happen overnight and one event isn't going to solve all of your problems if you have a shaky relationship with some of your clients. But don't waste any opportunity that event marketing offers you to build trust. Everything from your social media promotion and press releases to your post-event promotion should reassure your clients in the quality of service they're receiving and the high regard in which your company holds your clients.
Your social media lead-up to the event should include how your core values serve your clients and keep your company focused on top-tier service. Your press releases should discuss the history of your company and any celebratory milestones that represent superior experience. Combined, event marketing should represent why your customers work with you and why they should trust your business.
4. Reap the PR Benefits
We've gone over why client-focused events are so important to IT consultants. But there are huge public relations benefits to event marketing as well. Circulating press releases, event-focused podcast interviews, and other event marketing materials increases brand awareness for your company and improves your reputation among your community. It can bring in new leads as you impress those who are looking for a new IT consultant and give you promotional material for months to come. If your event was marketed well, you should have pictures to promote, articles to write showcasing the success of the event, and news coverage of the event itself.
You can read more about the public relations benefits of event marketing here.
5. Showcase Your Company Culture
Oftentimes IT consultants will travel to their clients and work with them at their office or in remote training locations. Your clients usually only interacts with their technician or the receptionist.
Events give you the chance to showcase your company culture. With great event marketing you can show your company's personality through an event. Find a way to input company jokes into the event itself. Here at New North every time there's an office celebration, new employee hired, or a website launched, we bring in Krispy Kreme donuts. It's an ongoing part of our office culture. So, at our ten year anniversary we built our logo out of donuts. It was fun, looked cool, and showcased a little bit of what makes our company culture unique.
Make your culture something to talk about. Showcase your inside jokes. Have a few laughs with your clients. Feature your core values throughout the event.
Not only does this build rapport with your clients but it also has HR benefits. It's a good idea to extend the invitations to your event to anyone interested in working there. When they attend the event, they'll be able to understand a little bit more about what type of company they could be working for. This can either boost their desire to work with you or help them decide that it may not be the right fit.
Get the Most Out of Your Event
New North's event marketing helps you gear your event towards the right audience to have the impact that you need. Not only do we market events including trade shows, anniversaries, and webinars, but we also plan and host events. With New North, every event is customizable. We believe your event should be uniquely you: tailored to your goals, to your audience, and to the results you need.
If you're interested in how New North can help you with your next event, get in touch with our team today.