In E.T., Elliott had to figure out a way to get E.T. out of the forest. The quickest way would be to grab E.T. and run, but that may prove to be difficult.
After some thought, Elliott decided to let E.T. come to him. But how? He had the bright idea to leave a few treats along the way to keep E.T. interested. Elliott chose Reese's Pieces to share with E.T. on a trail back to his home. Multiple bite-size snacks along the way. Nothing that would be too much for E.T. to consume too early and turn him away with a full stomach. Elliot had to keep him wanting. Step by step, he got E.T. closer and closer to home.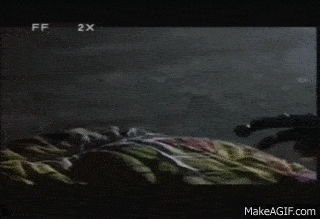 We can learn more than a few lessons from E.T., the 1980s Spielberg classic. The value of using our imagination, helping those who may feel alienated, and (what we will focus on today) funnel strategy.
Yes, funnel strategy – more precisely, how you plan to drive prospects down the funnel; how to have customers come to you instead of tackling them in the woods or having to buy loads of candy.
What is the reason that any business exists? To provide value to customers.
While you may understand the ins and outs of your business, and the service you can provide, prospects need time to digest and get in the right mindset to make purchase decisions. This is especially true in the B2B context as its products and services are typically high consideration. You can provide value to a prospect other than trying to make a direct sale. And more importantly, what value clients want, and what you need to deliver will change at different stages of the marketing funnel.
Let's look at an AIDA funnel, which has four core stages.
Awareness, Interest, Decision, and Action.
Please note: there are many different ways to visualize the funnel; this is just a simple version to help get the point across.
The value that prospects appreciate is based on which stage of the funnel they are in. Try to put yourself in the mind of a prospect; when you begin to get annoyed with a process and see an ad for a solution, do you want to read a lengthy whitepaper or case study? For some situations, maybe, but in others likely not so much. While a few prospects may be ready to dive in, for most, you need to serve the appetizer before the main course.
Let's take a closer look into each of these stages, define them, and discuss a few ways to add value to prospects at each.
Awareness
According to PathMonk, The awareness stage is defined as: "the first phase of the buyer's journey and is the process of making potential customers aware of your business, its brand, and products or services."
There is a myriad of assets, or value, to provide to prospects in this stage. These include, but are not limited to, articles, helpful videos (not sales-oriented), and other vessels of thought leadership that you can consistently associate with your brand.
You may not even include a strong CTA when sharing these assets with prospects (gasp). These types of assets are meant to bundle your brand with the solution to the pain point you are targeting. Otherwise known as increasing brand recognition.
If you provide the right value to the prospect when they are ready, they will move onto the interest stage. Push too hard, and they will go elsewhere. You need to make them want to engage further.
Interest
According to Copper, "At this point, you've attracted a lead's attention and they want to know more about a particular idea, concern, or question. However, they're still not prepared to consider a purchase."
You can include more details in this stage as the prospect has a bit of buy-in; start promoting longer-form content, such as newsletters, value-driven email drips, blog posts, overview eBooks, and video content.
The most important thing to focus on with all these asset types is messaging.
You may (and hopefully do) completely understand the benefits of your solution and why every prospect should be using it – but your prospect needs to be told the right way, with the right assets.
Marketing isn't about getting things exactly right the first time. It takes a trial or A/B test to determine what is working and what is not. After you find which version works best, continue to test various aspects such as the placement of a video on the page, the color of the CTAs, or the location of a form.
If the content has proven that your solution is a viable option for the prospect, they will move onto the decision stage.
Decision
Thanks again to Copper for defining this stage of the funnel: "Your prospects still aren't 100% sure if your solution is right for their needs. They're going to be looking for how well your offer fits within their budget, their current business model, and what kind of outcomes they can expect."
When prospects move into this stage of the funnel, long format and highly qualitative assets are very effective. The prospect has proven they are genuinely interested in the solution you have to offer, and they want to learn more. With that said, value adds such as a case study, whitepaper, and detailed eBooks tend to be very effective.
While you have made some progress and are certainly on the prospect's mind, you are likely one of a few on a list. In other words, they are ready to buy, but are they ready to buy from you?
One primary goal of this stage is to establish a level of trust between yourself and the prospect. Providing assets and information such as case studies or testimonials that include logos from your current or past customers can go a long way in establishing credibility. This gives prospects the confidence that other companies similar to theirs trust working with you.
It is all about making the prospect feel confident and safe in the decision they are about to make. Something to consider when offering value through assets is to push benefits, not features, or promote your unique selling points, such as guaranteed ROI or anything that makes you stand out from the competition.
We're almost there, the smallest pond with the biggest fish. Otherwise known as the Action stage of the funnel.

Action
This is the most exciting stage, where the blood pumps, eyes widen, and wallets open. As Gary Vaynerchuk would say, we have been throwing left jabs this whole time… it's time for the right hook.
As basic as it may sound, this is where the action happens, and you can focus on sealing the deal. The ROI of the entire funnel relies on success at this stage. It is best to offer assets such as demos and audits to pull them in.
These should all conclude with the strongest end-of-funnel CTA you have to offer.
To be clear, your goal here isn't to simply get the prospect to buy but to set them up for success in using your solution with educational assets and support.
Also note: It is always vital for sales and marketing to have a strong relationship and a smooth transfer of lead to prospect to customer. Sales + marketing alignment = success.
Tying it all together
If it hasn't been clear so far, each stage of this funnel is essential to feeding the stage that follows. Providing the right type of value to prospects requires an understanding of where they are in the funnel.
The success of this funnel is all rooted in the strategy that is supporting it. There needs to be a complete understanding of the buyer's life cycle, and this provides the means to reach that customer with the right solution when they are ready.
Honestly, even though the structure we've discussed is simple, there's a lot of strategy in making it run well. We have just scratched the surface.
At New North, we've been helping B2B companies to generate leads for over two decades. Schedule a free consult, and we can review your B2B marketing funnel from top to bottom to identify areas for improvement. Often, there are significant clogs or places where would-be leads are falling through the cracks.
If you're ready to be on the path toward consistent lead generation, let's talk.