In the competitive tech industry, B2B companies struggle with various specific challenges, such as standing out from the competition, keeping up with the fast-changing technology, and managing limited resources. With inbound marketing services, even the smallest teams can stay ahead of these challenges and grow their business. 
This marketing approach allows you to build a unique brand identity and get recognition from your clients. It also lets you stay updated with all the trends and tools and helps you allocate your budget toward the content that drives the most engagement and conversion rates. 
With inbound marketing, you can customize the strategy to fit all of your company's specific objectives and challenges. A scalable team of professionals will be there to offer cost-effective solutions, like precise audience targeting and content repurposing. 
Implementing inbound marketing strategies can be a strategic choice to supercharge your B2B tech company and drive it toward growth and efficiency. 
The Power of Inbound Marketing for B2B Tech Companies
The tech industry doesn't come without challenges. First and foremost, the high competition can be a stopping point for many companies. While this industry constantly grows, companies are fighting for the same target audience's attention. In order to succeed, they need to find a way to stand out. However, the rise of new companies is not the only problem your B2B company can face. The fast-paced nature of technology makes products and services you use outdated quickly, and it is on you to try and keep up.  
While these challenges are somewhat of a universal experience, small and medium B2B tech companies also have to worry about limited resources, such as workforce and budget.
Introducing inbound marketing services into your company can help you solve all of these struggles. With the outside team of marketers, you can have an easily recognized brand that makes you stand out, professionals who are up to date with trends and technologies, as well as a scalable team that can allocate your resources to the proper departments.
While inbound marketing services are a great way to respond to industry challenges, they also lead your B2B tech company to new opportunities, such as:
Lead Generation and Conversion: 

Inbound marketing is a great way to generate new leads and attract potential clients. 

Increased Brand Awareness: 

These strategies also establish a solid online presence and increase the visibility of your company. 

Targeted Niche Markets:

 You can easily understand and target your niche market, which not only saves your company time but reduces resource waste.

Data-Driven Decision-Making: 

The valuable data and analytics that marketing agencies provide can improve your campaigns and their targeting.
Size Doesn't Limit Success: Achieve Big Results with Small Teams
Inbound marketing strategies are here to help anyone, from small teams to large and already well-established tech companies. Marketing agency will introduce these strategies in order to help you achieve your goals:
Efficiency in Content Production: 

With the customized marketing inbound strategy, you can focus on quality over quantity. This way, your small team can create valuable content to showcase your company's strengths and attract your targeted audience.  

Precise Targeting: 

As a small company, your goal is to target the most promising customers with your campaign. This is where precise targeting as a marketing strategy comes in. With the data and analytics from the marketing strategy, you can focus your targeting group and offer your solution to them.

Marketing Automation: 

Having fewer human resources shouldn't discourage you from creating extensive campaigns. Many of the inbound marketing tools offer automation features that can help you keep up with posting your social media posts and sending personalized emails. At the same time, your team can focus on other tasks. 

Content Repurposing: 

This is another excellent strategy that allows small teams to maximize their content's value without spending more time creating. For example, a webinar can be turned into blog posts, social media updates, and downloadable guides. With an excellent repurposing strategy, you don't have to spend your valuable time or resources. 
It is also worth noting that inbound marketing strategies are easily scalable and can expand gradually. For example, they can start with a company blog and a presence on social media and later introduce more personalized content and new formats of advertising. Strategies such as online content and SEO also have the potential for global reach and all the tools and data to support it. With this type of marketing, you can tailor the strategies for your evolving needs and eventually invest in additional content production with the increase of your revenue or expansion.
Customized Inbound Strategies for Your Unique Business Needs
Introducing a marketing agency and inbound marketing services into your business means you can hit your specific goals and unique needs. Starting with the possibility of aligning your company's campaign with business objectives. Every B2B tech company has individual business objectives and goals. With the correctly tailored marketing strategy, you can ensure that your marketing efforts are aligned with the purposes of your clients. Whether the goal is lead generation, brand awareness, product adoption, or something else entirely, customization guarantees that the strategies and tactics used directly contribute to achieving those goals.
Another way to use this type of marketing for your gains is to address industry-specific challenges. The tech industry is diverse, and companies within it often face some particular challenges. For example, a software development firm might struggle with attracting developer talent, while a cybersecurity company may need to build trust and credibility. Having the ability to customize the strategy will allow your company to address the specific challenges that you and your team face.
The benefit of understanding the target audience has been briefly mentioned already. Still, it is one of the highly valued benefits of inbound marketing and customized strategy. It allows you to focus only on creating content that will resonate with the audience you have in mind and will lead to higher engagement and conversion rates.  
Optimizing resource allocation and adaptation to changing needs
Small teams will often have limited resources, such as time and budget, but with a customized strategy, these resources can be carefully allocated. A marketing agency will help you focus your assets on the most promising opportunities. Furthermore, it will also help with the changing needs of your business and your clients. Your strategy can be adjusted as your company grows, launches new products, enters new markets, or faces changing marketing conditions.
A Cost-Effective Solution for B2B Tech
Introducing inbound marketing services into your B2B company can also lead to several cost savings. For small businesses, this is especially important as you can keep your resources and use them to improve your business further. These customized strategies can help you with the following:
Precisely Targeted Audience:

 With an inbound marketing strategy, your campaign can focus on attracting and engaging a highly targeted audience. You will create content to address their specific needs, pain points, and interests of their companies. With this strategy, you will get leads that are genuinely interested in your product or service, increasing your chances of conversion.

Cost Efficiency: 

With digital channels that inbound marketing introduces, such as content marketing, SEO, and social media, you can see more cost efficiency than you would with traditional advertising methods. Your cost per lead (CPL) can be lower with these channels simply because of the organic traffic and the emphasis on content creation instead of costly ad campaigns.  

Content Repurposing:

As mentioned earlier, content repurposing can help you save time and resources. With your marketing team, you will be able to create high-value content that can be reused on different platforms as well as in other formats. This will increase the value of your original content without significantly increasing your costs. 

Long-Term Value: 

Unlike traditional marketing campaigns that have a finite lifespan, content created with inbound marketing strategies continues to provide value over time. This means that it's not only cheaper at the beginning of the campaign but also provides a long-term investment that continues to pay off well beyond the initial publication. 

Relationship Building: 

Building personal relationships with customers is one of the strong emphases of inbound marketing strategies. The team creates personalized and valuable content, which in return nurtures leads and gives a strong sense of trust and loyalty. This directly leads to repeat business, referrals, and a higher customer lifetime value, all of which contribute to more favorable ROI. 

Adaption to Buyer Behaviour: 

In today's B2B

 

landscape, buyer behavior constantly evolves. Most of these buyers have a preference for self-directed research, and they rely on digital channels for making their purchasing decisions. Inbound marketing strategically aligns with this behavior and ensures that your company positions itself where all of your potential clients are looking for valuable information and solutions. 
B2B Tech Companies Thriving with Inbound Marketing
One of the best ways to see how inbound marketing services can benefit your business is to see the results from real-life examples. Swipesum and Ricoh are two B2B tech companies that had their challenges resolved by a strategic and customized marketing approach.
Swipesum is a dynamic and rapidly growing company that operates in the financial technology sector. Their primary focus revolves around revolutionizing payment processing and merchant services. With a commitment to innovation, Swipesum has quickly emerged as a trusted partner for businesses spanning various industries. 
However, the company needed help with an unprofitable marketing strategy. They faced challenges such as:
high advertising costs

high bounce rate on landing pages

daily budget exhaustion with few conversions

ad fatigue
Our inbound marketing strategy provided reevaluation and thorough review of their Google Ads account and the identification and removal of fraudulent click activity. With advanced anti-fraud technology and a complete reconstruction of their ad campaigns, the company eliminated wasteful spending.
The results of this tailored strategy were nothing short of impressive. In just three months, Swipesum successfully saved $5,400 by mitigating fraudulent clicks, experienced a remarkable 500% increase in conversions, and reduced ad spend by an impressive 17%.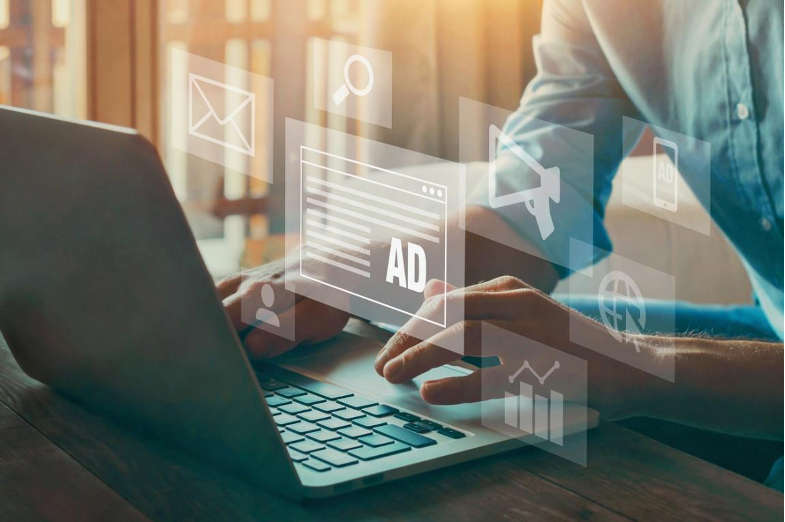 As another example of how helpful inbound marketing services can be, we have Ricoh and the results this company saw after a customized strategy. Ricoh specializes in crafting bespoke software solutions that cater to businesses of all sizes, elevating their efficiency and streamlining operations across diverse sectors.
Still, after a website revamp, the company's marketing efforts were unsuccessful in showcasing its value and made it hard for customers to understand the company's offers. Not only that, but without the use of SEO, their visibility in online searches was limited. All of this meant that they were missing opportunities to engage with and convert potential customers.
New inbound marketing strategy meant:
creating precisely targeted emails,

implementing a variety of website optimization techniques,

conducting thorough keyword research,

publishing insightful webinars and informative blog posts

developing compelling social media content
These services led to Ricoh experiencing a substantial increase in email outreach, social media impressions, and website traffic. They got an 84% surge in organic website traffic and improved their brand awareness.
Unlock Your B2B Tech Company's Potential with Inbound Marketing
Introducing inbound marketing services into your business means aligning your marketing efforts with your specific goals and unique needs. As every B2B tech company has distinct business objectives, a customized marketing strategy will prove beneficial to you and will help you achieve them. Whether you aim for lead generation, increased brand awareness, or product adoption, with a customized strategy, you can reach them.
Additionally, professionals from the marketing agency can help you create a unified brand image, content that can not only be repurposed but can speak to your audience and, all in all, target your audience. With their skills, you will be able to present your company so that the marketing efforts are well-spent. Also, having a customized marketing strategy can lead to genuine connections with your clients, which leads to higher conversion rates. 
No matter what branch of the tech industry you are in, with New North's inbound marketing services, you will be able to address all of your challenges, stay up to date with industry trends, and get a recognizable brand image. Inbound marketing is a pathway to achieving your big dreams, regardless of your team's size or current challenges. 
To learn more about how inbound marketing can transform your B2B tech company, we invite you to visit our website or explore related blog posts. Success in the tech industry starts with inbound marketing.